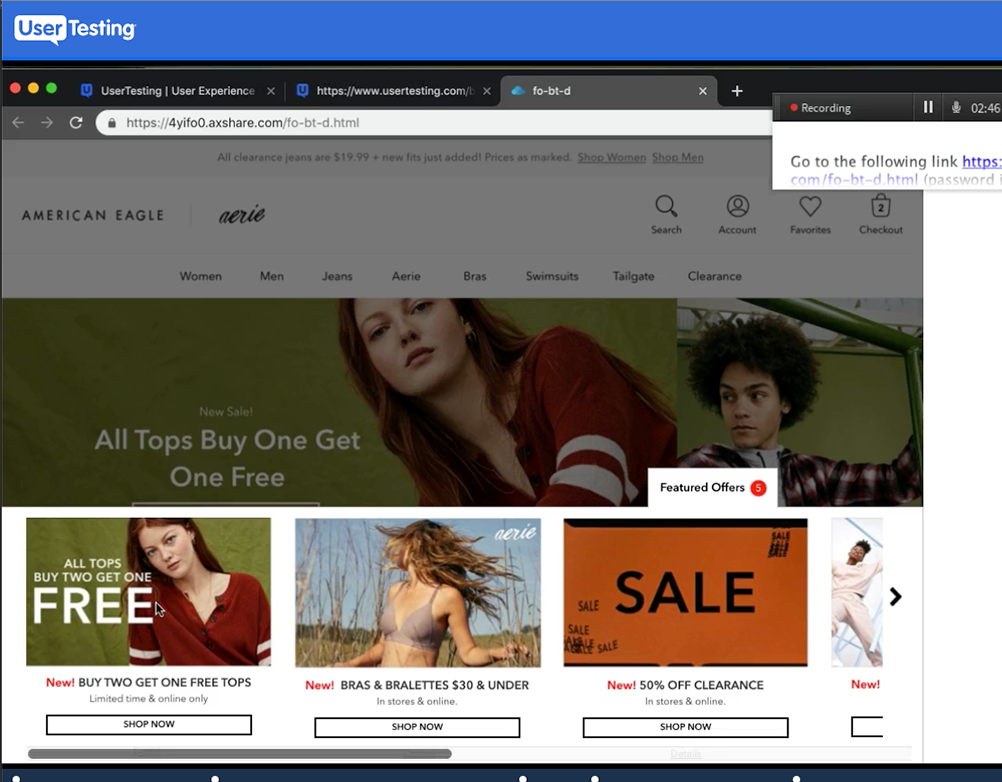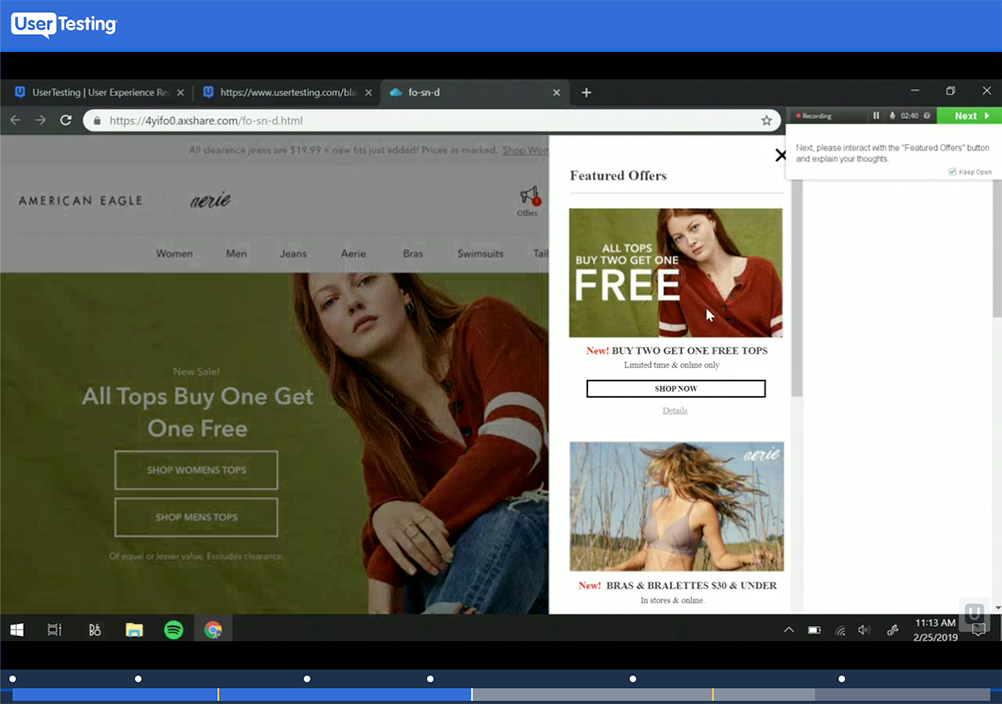 Dual A/B and usertesting of two design iterations of a "Featured Offers" tab that would display deals most relevant to the customer first.
Ultimately discoverability issues and technical limitations prevented this feature from going live.
User Testing
I performed interactive prototype and live site listening labs via usertesting.com to better understand the usability of our concepts.
In addition to generating interactive prototypes, I also created test scripts, ran and evaluated tests and presented findings to the working team and key business partners.
A/B Testing
Our project had great support from our data analytics team. We were able to test risky design assumptions quickly and were therefore able to learn faster and implement successful concepts swiftly.
Standard KPIs such as CVR, UPT, AOV, AUR, Revenue, RPVr, NTF and when possible, return rates, were evaluated to determine feature success.
Most of the features tested and implemented in the first year consisted mainly of product recommendation modules fueled by aggregate customer data. During this timeframe we were able to learn a lot about what helped our customer shop and what got in the way of their shopping experience.